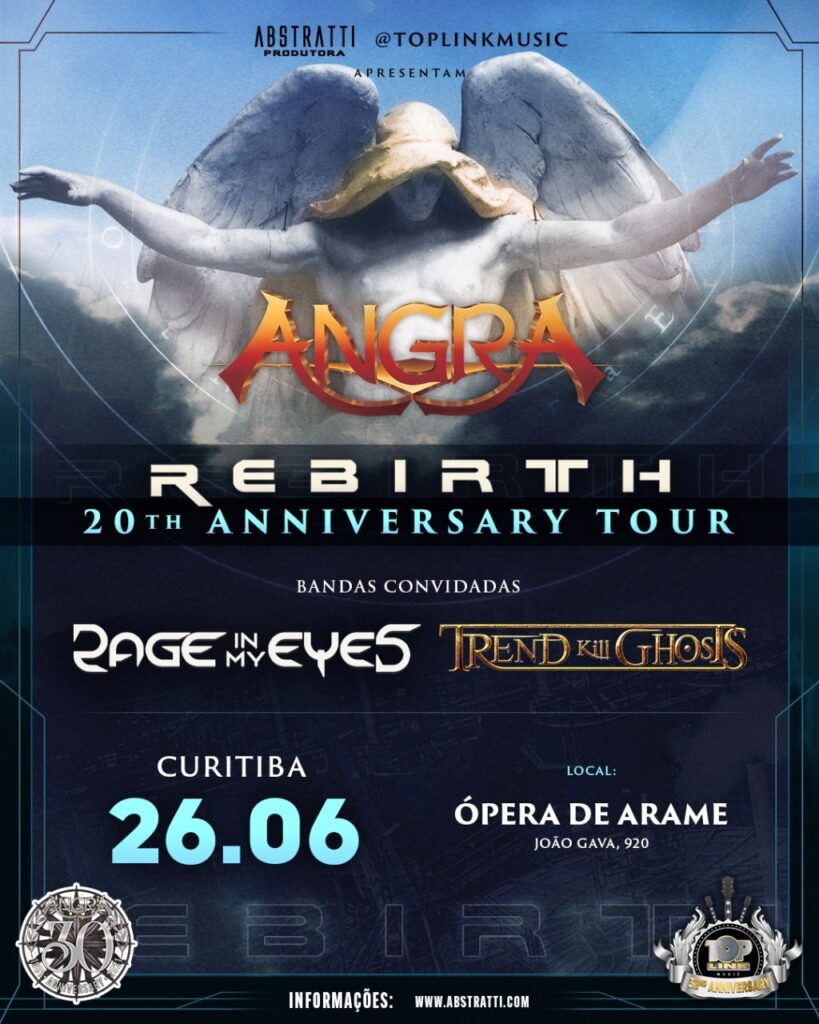 Another great announcement!
We will be on the 20th anniversary celebration of "Rebirth", Angra's iconic album, in Curitiba/PR together with our friends of Rage In My Eyes!
It will be our debut in Curitiba, in a historic moment with one of the bands that most influenced our music!
And stay tuned because more news will be announced soon!
KILL YOUR GHOSTS!